Project Management Capabilities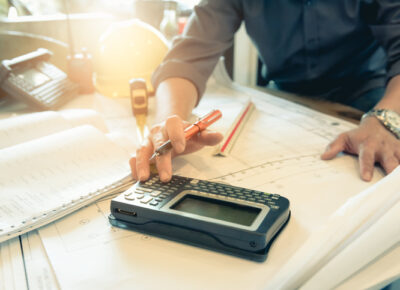 If you are involved in a construction effort and need electrical project management, reach out to us. Schooley Electric has been providing electrical project management to the construction industry for over 30 years, for construction entities throughout Southern New Jersey and Eastern Pennsylvania.
The position of "Electrical Liaison" between electrical contractors and company owners/building owners/tenants during the construction process is critical to the success of any project. We plan, organize, and direct the activities of electrical contractors, and we also provide electrical engineering support for projects requiring calculations, specifications, and construction documents.
Coordination of the electrical items for specific projects between the company, design consultants, contractors, and the client(s) is an everyday occurrence at Schooley Electric. This is true for all projects - whether we design/build them or not.
Project Management Capabilities
Our Professional Engineering Certifications and Background
Main project contact for documentation, information requests, meeting correspondence, scheduling, costs, addendums and any other communications with customer representatives.
Implementation of Customer Specifications and Scope of Work.
Schedule development and schedule reporting to the customer during the project.
All Cost and Material Delivery Questions/Issues/Status.
Management of Material Acquisition and Payment.
Generation of RFIs (Request for Information) during the project.
Submittal Management to/from Customer Representatives.
Coordination of all documentation such as Final Submittals, As-Built Drawings, Detailed MOPs (Method of Procedure), etc.
Our Construction Electrical Engineering Capabilities
Management of Status Meetings with Customer Representatives
Management of Subcontractors with regard to schedule, performance, cost and quality of work.
Building Evaluations and Construction Supervision
Due Diligence Studies
Code Compliance Studies
Site Inspection and Analysis
Construction Period Services
Bid Evaluations