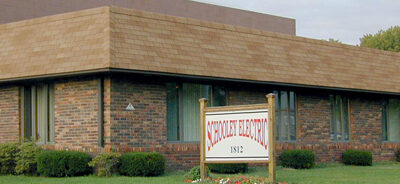 Schooley Electric, Inc. was founded by Joe and Hope Schooley back in 1973. Joe Sr. worked in the field as an electrician for many years, and always had the dream to own his own company. At the end of a day of work in 1973, he came home and told his wife Hope that he quit his job, and was starting Schooley Electric, Inc. the next day.
Luckily, Hope was working as a Registered Nurse and was able to support their young family while Joe Sr. worked hard to establish a top notch Electrical Contracting Business. Today, that company has been providing outstanding Electrical Contracting Services to the Delaware Valley and will celebrate its 50th year in Business in 2023.
The second generation of Schooleys, brothers Nate and Joe Jr, have continued their father's dream by continuing to provide outstanding Electrical Contracting Services to their customers. In 2000, Joe Jr and Nate founded Schooley Electric Engineering, which adds Professional Engineering Services to Schooley Electric's capabilities. With the addition of Professional Engineering Services, Schooley Electric provides Design, Build and Design/Build solutions for any Electrical Construction need.
Nate and Joe Jr. are proud of Schooley Electric's history and are dedicated to continuing its outstanding record of service to the Construction Industry.